Profile
Get to know the recruiting specialists with an international outlook who have been operating successfully in Germany and western Europe for over 17 years.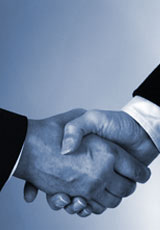 The advantages for you
Benefit from our long years of experience, our comprehensive knowledge of the sector and our systematic and analytical working methods. We will quickly find the right candidate for you. We stand by that, it's our business.
Use the teamwork with us to your advantage:
Save time and money by avoiding expensive hiring errors
Minimise staff turnover
Make use of our extensive experience, particularly where sales positions are concerned
Take advantage of our guarantee of success
Benefit from the personal analysis which we use to select candidates who reliably fit your requirements profile.